relaxing sound experiences
Let the sound and vibration bring all your cells in your body back to its natural state of vibration.
Start your journey of relaxation and choose your experience.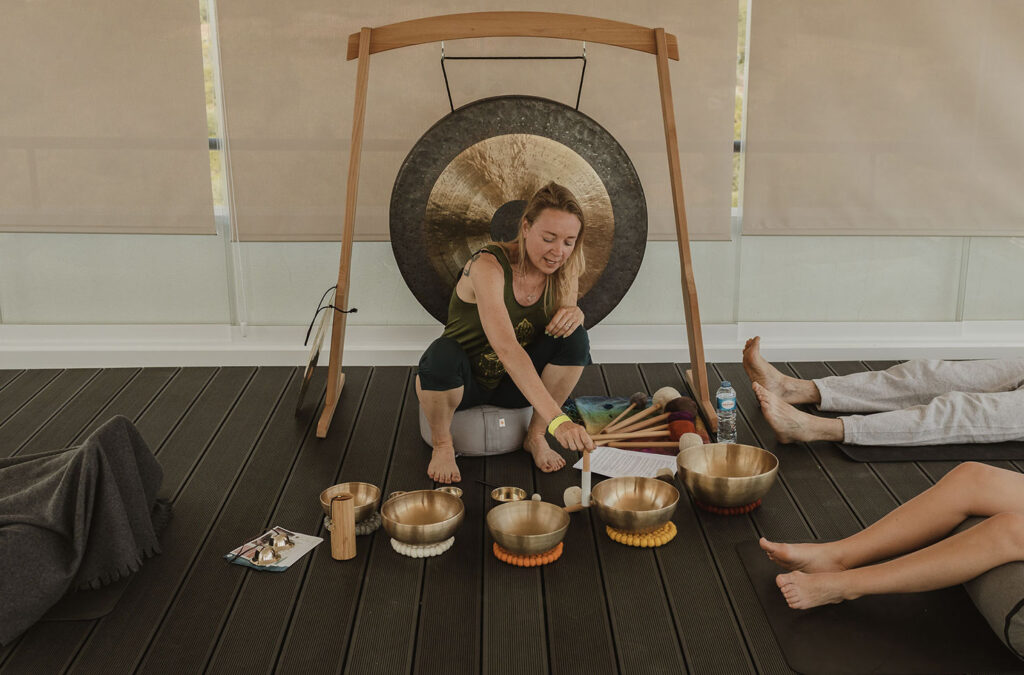 Sound Bath Meditation
A guided meditation journey accompanied by singing bowls and the gong will lead you into a profoundly relaxing state of being.
Next Event
Join one of the regular sound bath meditation events in Santo Estevao / Tavira. Click here to reserve your seat.
Effects on body, mind & spirit
Sound therapy is an ancient practice that has already been used thousands of years ago to help the body to restore and activate self-healing. These are common benefits people are experiencing:
Some fun facts about sound
Learn why sound waves and vibration have such a powerful and calming impact on the nervous system.